Classical Education
ELC curriculum choices cover a wide range of student interests while at the same time are anchored in the Classical Western Tradition. Parents can also add any curriculum choices they have found to their student's Personalized Education Plan (PEP). Simply visit our Curriculum Folder on Google Drive to view PEP component choices.

Gardening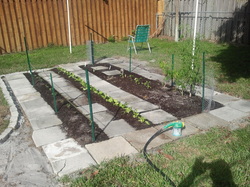 The sustainability movement has been growing over the past few years. Experience Learning Center students participate in gardening from the land and will have exposure to hydroponics and aquaponics in the future. They will also learn about ecological economics, ethical consumerism, green building, renewable energy, overconsumption, environmental degradation, climate change, and more.
This picture shows the humble beginnings of our first garden back in 2013. Our winter crop included: cherry tomatoes, plum tomatoes, beefsteak tomatoes, lettuce, pole beans, basil, and cantaloupe. Photos of our current garden can be found on our 'Testimonials & Photos' page.

---
4-H Chapter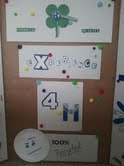 Our 4-H chapter was named 'Justice League of Broward County' by its members back in October, 2013. Our new name is Experience 4-H Wilton Manors.
We are a general chapter in that we do not choose to complete only one project book at a time but allow each member to decide on their own projects. We do 'support' a few project books in particular, namely, archery, gardening, sewing, woodworkign, and robotics. This means that we will conduct presentations on these particular project books.
Members of 4-H can grow by taking on leadership roles on the chapter, district, and state level. Members not only learn how to sustain the world in which we live but can 'give back' by performing community service.
Project choices include
: gardening, sewing, food science, animal husbandry, robotics, electronics, electrical systems, woodworking, photography, small engines, computer programming, economics, smart consumerism, public speaking and much more.
Chapter offices
: president, vice president, secretary, treasurer, reporter, historian, sargeant at arms, and activity coordinator.
It's never too late to join our chapter. Please contact Mr. Patrick for more information on membership details. Our chapter welcomes other home school, private, and public school students. Please join us!
mailto: info@experiencelearningcenter.com
---