SERVICES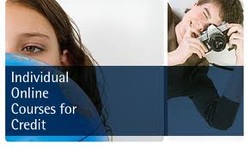 We counsel students who want to be or already are home schooled. We will develop a personalized education plan (PEP) in consultation with the student and their parent(s). We offer consultation and tutoring sessions as a support and the client can determine the frequency of these meetings. Students will be enrolled and participate within our 4-H chapter where they can learn leadership skills and have access to a variety of
4-H curriculum
. We offer the choice of online academic content that can be accessed from anywhere with an internet connection. Our students can take part in AP courses or dual enroll to take courses taught at the college level.
During the course of their studies, students will be moving around a lot and actively learning. This is a perfect and productive way for your student to expend their energy. Each student is coached or mentored by an adult educator to custom build a personalized educational plan, which identifies how each student will meet their academic goals. This personalized approach allows a student to progress at his or her own pace and is fueled by self-interest. The learning environment has been prepared for ease of use for all students. ELC believes that education is a process, not an end. Students will be coached on how to develop academic skills that will benefit them long after they complete their program with us. Our program will evolve over time but will continue to adhere to our core principles: honor the individual, freedom with responsibility, open and honest communication, make the best better, and good works are always 'worth it'.
The 'learning day' is structured in such a way that students have large blocks of time to work independently and conduct research. This will require students to possess a certain degree of self-discipline and self-direction. There are also opportunities for group discussions on significant topics or events (sometimes called 'Socratic Discussion' or 'Seminar'), problem solving, and community gardening or outreach work. Every day there is a 15 minute period of time in which we
STOP
and simply
BE
…some may choose to meditate, while others whittle, and another might practice their yoga or tai chi. Our program attends to the needs and works of the mind, heart, and hands.
Daily Schedule
8-8:30 am Open Use Time
8:30-11:30 am Discovery
11:30 am - 12:15 pm Lunch Respite
12:15 pm – 12:30 pm Solo Time
12:30 pm – 3:30 pm Immersion
3:30 pm – 4:00 pm Gather to Close Day
Open Use Time
Settle into work space
Choice activities
Prepare Work Environment
Discovery
State / Plan / Review Daily Goals
Language Arts, Vocabulary Development, Math, History,
Weekly One-on-One Advisory Meetings with Adult Mentor
Midday Break / Solo Time
Bu
ild culture/community through
conversation and
sharing a meal.
Space of time for
the individual; can practice yoga, meditation,
mindfulness, among other
quiet activities.
Immersion Afternoons
Hands-0n Activities / Science in Action
Seminar/Socratic Discussions / Current Events
Visitor Workshops
Field Experiences
Gather to Close Day
Community Jobs
Gratitude
Announcements
Well Wishes
---